Swedish shirt manufacturers have met great success in recent times. Most publicized is Eton who established himself as one of the world's great shirt manufacturers with stores in including Wall Street and in the luxury Harrods. In Helsingborg are, however, a Swedish shirt manufacturers, but Eton's international success, but with an enormous pride in their history and their shirts, Stenströms. It all began in 1883 when August Stenström opened a store in Helsingborg, actually last. Stenströms shirts became hugely sought after and in 1899 he opened a factory of its own. More than ten years later, this factory is Scandinavia's largest in its industry and employed 140 people. Stenströms is today a part of Oscar Jacobson & Stenströms Holding AB, which, as the name implies, also includes clothing manufacturers Oscar Jacobsson. It is good for Stenströms. During the last half of 2004 and 2005, Stone's sales increased by 40 percent, and nothing indicates that trend for 2006 would be worse. Today, the factory in Estonia, but the classic Stenstrøm shirt survives.
What is it that characterizes a shirt from Stenströms?
– It is above all the feeling. It must be beautiful and comfortable to wear. We think not, for example on non-iron fabrics without investing in two-fold cotton. It is important to feel good than the shirt is easy to care for, says Peter Jüriado, one of two responsible for Stentröms collection.
Stenströms have their clothing shirts divided into three lines, classic, fitted body and slim line. Classic is aimed more toward the man in the suit while the fitted body and slim line primarily aimed at a younger clientele. Alongside classic clothing investing Stenströms on a very popular Made-to-measure line where the shirt from a variety of templates sewn up according to customer requirements. None of the collections stand out, however, appreciably but Stenströms working straight through after a fairly classic model.
– Our approach is rather conservative. We are not trying to pack our shirts in an exclusive cover, but want our customers to be satisfied with our shirts when they started using them, says Peter Jüriado.
Much of Stone's focus on details like cuffs and collar. Stenströms mostly uses a classic cut-away collar, but the spring collection will also be a Kent-collar is a bit more pointed. According Stenströms themselves they use exclusively by the shirt buttons of genuine mother of pearl. Something I can not confirm when the shirts I tried from Stenströms had buttons of mother of pearl imitation.
The spring collection is described otherwise go more towards the elegant and sophisticated. The colors are tighter and more restrained. Blue remains a Stenströms main color, and otherwise very visible pink and white. The patterns are simple, with checks or stripes. The fabrics are mostly cotton oxford quality, but for spring, also a new fabric in washed linen quality that looks really promising.
Gallery
Sawmill Black and White Stock Photos & Images
Source: www.alamy.com
Golden Artist Colors, Inc.
Source: www.goldenpaints.com
Golden Artist Colors, Inc.
Source: www.goldenpaints.com
Leeds United F.C. History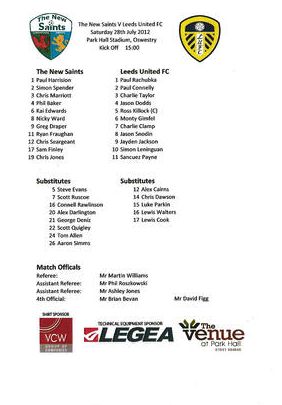 Source: www.ozwhitelufc.net.au
Scandinavian Location Stock Photos & Scandinavian Location …
Source: www.alamy.com
The Things I Enjoy: 2016-10-02
Source: thethingsienjoy.blogspot.com
Tretorn Nylites are seriously underrated sneakers (Brief …
Source: www.reddit.com