With Melbourne, Australia as the base, the finest Japanese Selvage denim materials and hands as tools Nobody manufactures high quality jeans. The business started in 1999 with the objective of making the world's finest denim. Today Nobody sells jeans all over the world, in countries such as Japan, England and Denmark. Our site talked to Wesley Hartwell, creative director of Nobody.
Who is Nobody?
– Nobody is a collective mark is owned by Condilis family in Fitzroy, Melbourne in Australia. Anyway, we are working under a "no designer hero" -paroll coming from postmodernism. There are no "heroic figures" and therefore we are no "hero badge". We think we do what we do because we love it and make the finest jeans you can do. The people who like our jeans adds as much to the "brand personality" as we do. Therefore we call ourselves Nobody.
What is your background in the fashion industry?
– We all have different backgrounds, Condilis family has owned denim factories in over 20 years (they made all their tools themselves), and it is from this knowledge Nobody has grown. Our designer Leonie Rutherford and textile designer Kaylene Green has a background in design, I have a background in psychology which I transmit to the creative process.
Can you describe your work – from inspiration Applicants to the design process, to the final product?
– Because Nobodys design team are experts in denim, we are inspired by millions of fabrics and the different ways to treat them. And also different ways to explain that we are not a "brand", but rather a team of people crazy in love with denim.
When I look at your collection, I get a very Scandinavian feel, why?
– I can not quite agree with you. I think it's a world culture of forward-thinking people who I call "Cynical Optimists", which is intrinsically safe and can put together his own outfit, and go out into the world and do their own thing. It's a feeling I get from the Scandinavians, definitely. But there are also here in Fitzroy where we work.
You work mainly with denim, and then Selvage Denim, what is so special about denim?
– What a fantastic material to work with and treat and let it grow old, let it age naturally. Working with the creative, all the various treatment techniques, the weaving of the fabric, the design – it contributes to the overall picture of the jeans… It's inspiring. Selvage Denim is a very special material, woven on old original chairs. But we are also using new materials which all have their own nuances. I often say that the jeans manufacturing is like having dinner with your friends. You can be a good cook but you have to have the best ingredients! For Nobody is denim of finesse, so the recipe has to be right. Sometimes we say that "Nobody makes jeans denim connoisseurs", when in fact we make jeans for people who love to have the best.
How is it to run a fashion business in Australia? There's nothing really high-fashion country?
– It was a funny question. After we left our tractors in the woods, we put on our speedos and make our livräddar shift on the beach. Afterwards we cook up a kangaroo and strips bark from trees, and so we begin to sketch our kolstickor. (Kidding). In fact, Nobodys headquarters and the laundry is located in the area known as Brunswick Street Fitzroy, we also have our own shop – Nothing by Nobody – on the street. This area is just underground shops, art galleries, cafes and live music venues. This area is filled with students, artists, unemployed and heroin addicts. We love the area and have always had our offices here. I think this area is like Södermalm in Stockholm, or the Lower East Side in New York. To work, eat, sleep here 24/7 is all the inspiration you need.
If I were to buy a garment from you, what would I buy then?
– You know, Philip, whatever suits you, what you like. There is so much stuff, and even my friends have different favorites. I can only help each individual person.
What is your vision for the future Nobody?
– We never want the fun to end, to meet creative people and that people wear fabulous jeans. I look forward to coming to Scandinavia.
Gallery
Nobody likes a bad sport, no matter what by Jeff Ross …
Source: likesuccess.com
Aint nobody here think we could get no w by Kenyon Martin …
Source: likesuccess.com
Meme Creator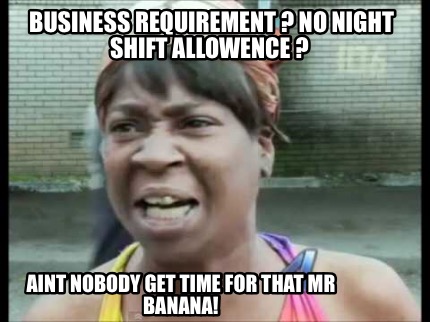 Source: www.memecreator.org
Nobody puts baby in a corner.
Source: www.pinterest.com
Pin by Ashley Johnson on Nobody Greater than You
Source: pinterest.com
S_NM110.jpg
Source: gbi.photoshelter.com
Human artery, illustration
Source: www.sciencephoto.com
There's no way I'm goin' down. I don't g by Jake LaMotta …
Source: likesuccess.com
The Kramer Is Now
Source: thekramerisnow.blogspot.ca
Boston Interior Restaurant Photography
Source: michaelneelon.photoshelter.com
Pin by A C on LOL
Source: pinterest.com
Day of People with Disability in the eyes of people with …
Source: ifpnews.com
A Handy Guide to Disrespecting Cheeto Satan From …
Source: www.awesomelyluvvie.com
Pin by Kristin Halbrook on Nobody But Us
Source: pinterest.com
Gosick – Episodes 16 ~ 18 – Brief Thoughts
Source: chikorita157.com
plot explanation
Source: movies.stackexchange.com
Funny Voting Quotes. QuotesGram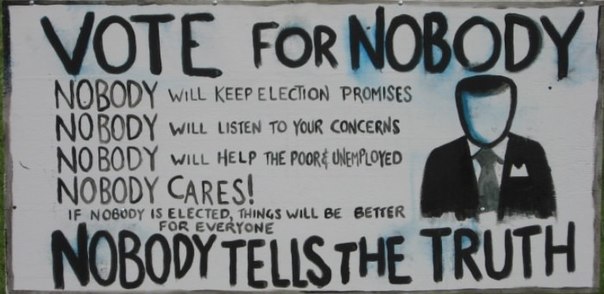 Source: quotesgram.com
Nobody Is Perfect In This World
Source: latestwhatsappstatus.blogspot.com
The Perfection of Fiction – Gaurav Chaplot
Source: gauravchaplot.wordpress.com
Nobody Loves Me Quotes. QuotesGram
Source: quotesgram.com